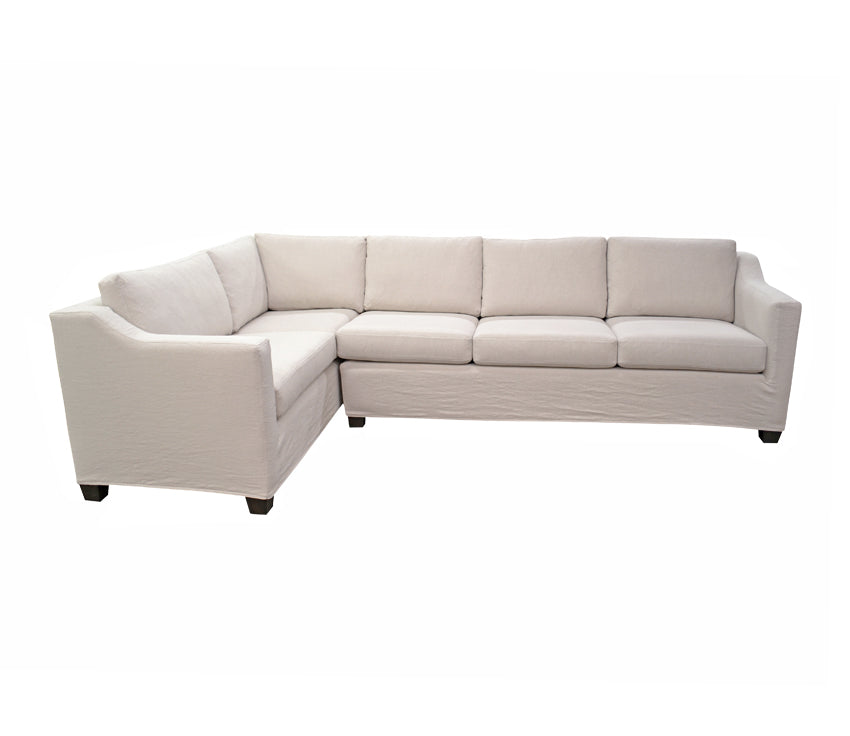 New Antoinette Sectional
from $0.00 USD
A twist on the shelter back - the arm slopes comfortably to give a more open feel without sacrificing style. Add a simple bench seat to transform this look to have a clean modern look.
Dimensions
Standard height: 34″
Standard depth: 38″ (68″ chaise)
Width sizes: custom
Custom sizes available
Contact your local showroom for pricing and availability.