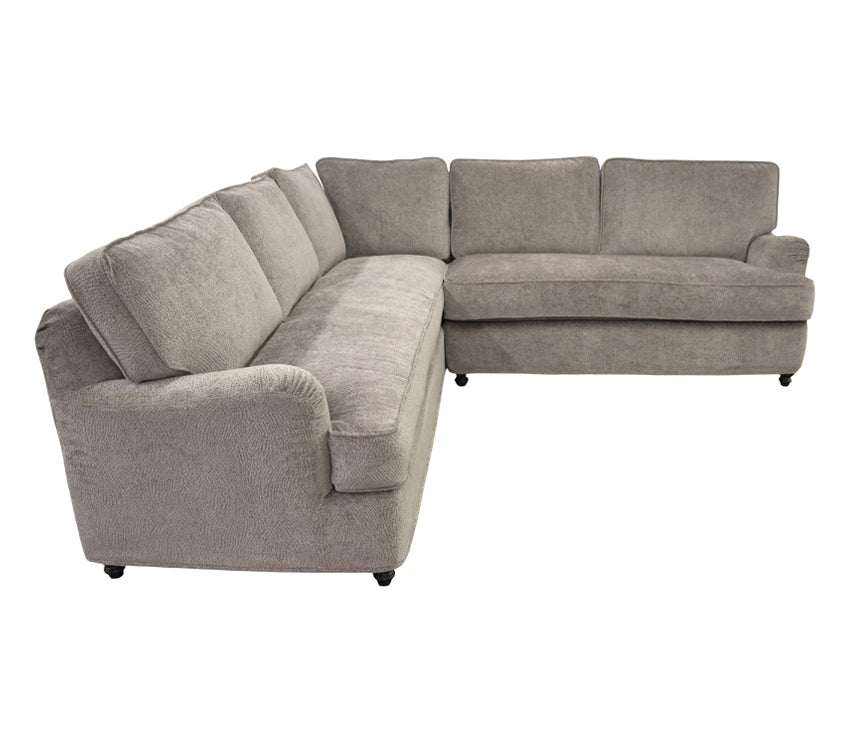 Modern Milan Sectional
from $0.00 USD
Built for absolute comfort - overstuffed seats and backs make this style one of our most popular. A traditional leaning style with a classic English arm. We love it as a mini chair for tighter spaces.
Dimensions
Standard height: 33″
Standard depth: 40″
Width sizes: custom
Sleeper available in 40″ depth
Custom sizes available
Contact your local showroom for pricing and availability.