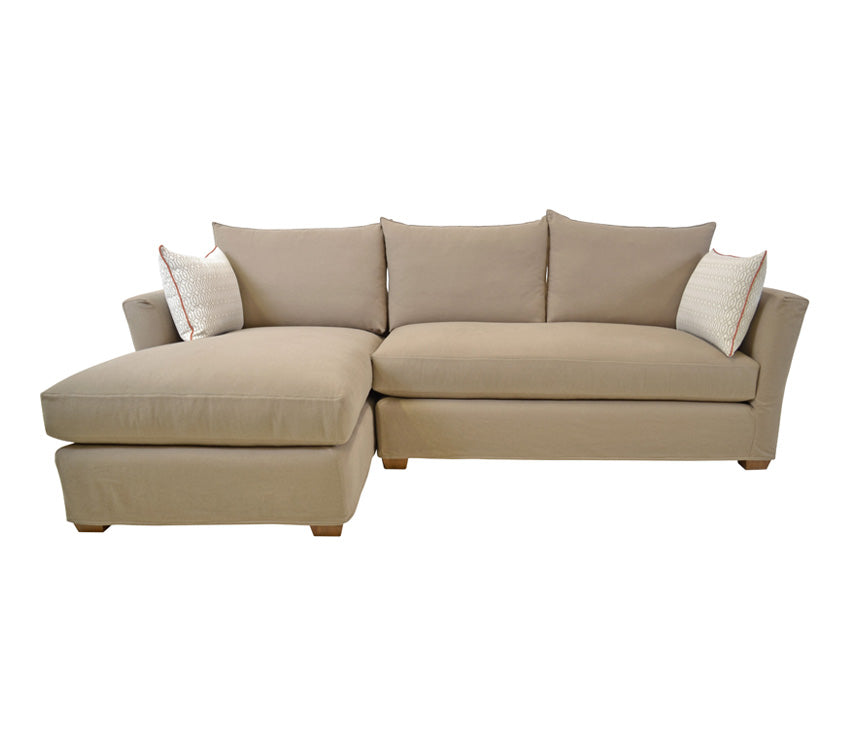 Contemporary Chaise Sectional
from $0.00 USD
Feel like you are in a big hug with the high shelter back and oversized knife edge pillows. Also comes with two additional side pillows.
Dimensions
Standard height: 30″
Standard depth: 40″ (68″ chaise)
Width sizes: custom
Sleeper available in 40″ depth
Custom sizes available
Contact your local showroom for pricing and availability.