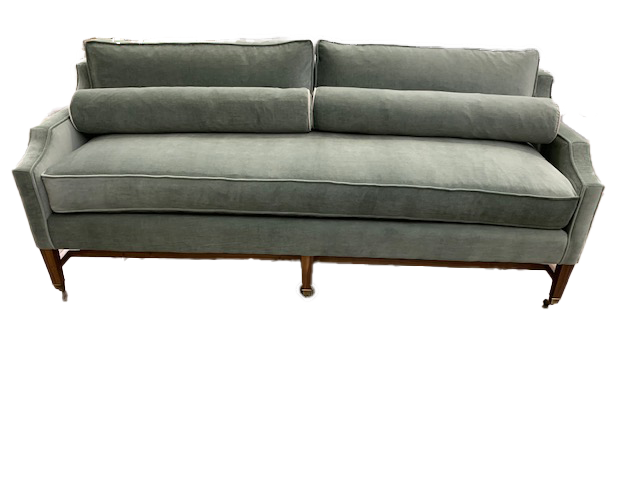 Colette Sofa
from $0.00 USD
The Colette Sofa - she's beautiful, she's comfortable and has a smaller footprint than our larger pieces. This piece comes with a stunning, delicate (but sturdy) wood base that adds a subtle texture contrast - don't forget about the unexpected casters that tie in the sophistication of this piece. Great for an entryway, bedroom or as a stylish living room piece. 
3 Font Squared Casters & 2 Bolster Pillows Included 
Dimensions 84″W x 34″H x 32″D 
21″ Seat Height
27" Arm Height
27" Seat Depth
Custom sizes available 
*can not be made with a sleeper or 8-way hand tie*
Contact your local showroom for pricing and availability.