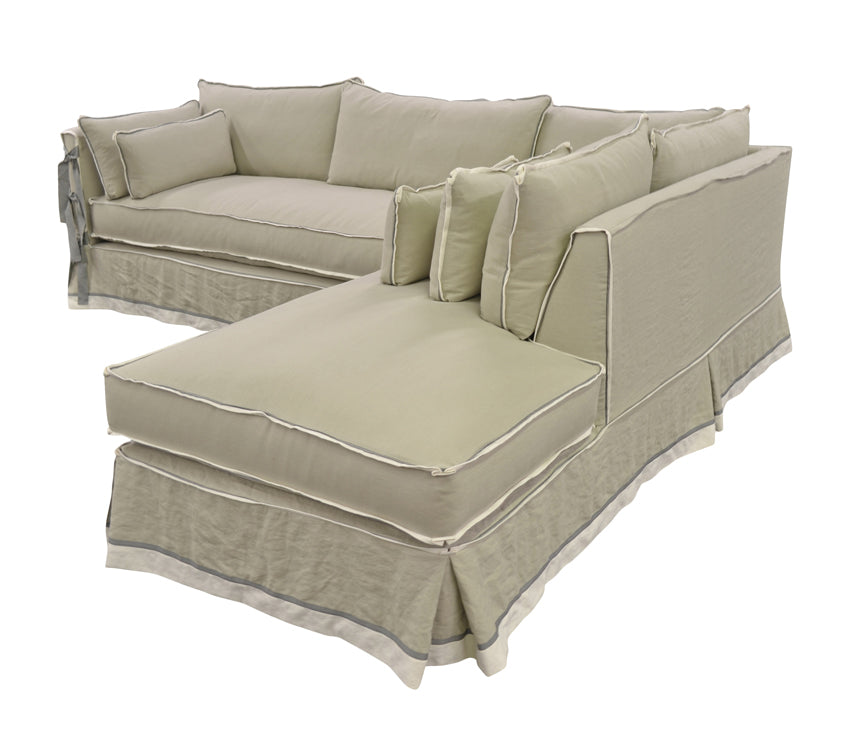 Chateau Chaise Sectional
from $0.00 USD
A transitional style with a sleek shelter back. Add a pattern to give the piece a contemporary feel or a linen with some front ties to transport you to Provincial France. Each piece comes with two pairs of two decorative side pillows.
Dimensions
Standard height: 33″
Standard depth: 40″ (68″ chaise)
Width sizes: custom
Sleeper available in 40″ depth
Can be made with or without arm ties
Custom sizes available
Contact your local showroom for pricing and availability.